The Best Kept Secret in Optometry: SPECTRALIS OCT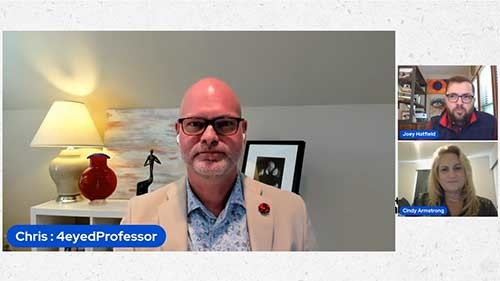 Chris Lievens, OD, "The 4 Eyed Professor" recently sat down with Heidelberg Engineering employees Cindy Armstrong, Clinical Application Specialist and Joey Hatfield, Director of Sales South, to unpack some myths about SPECTRALIS and explore its applications in optometry to enhance patient care.
Listen or watch now to discuss and dispel common misconceptions about the SPECTRALIS OCT device, revealing its multifaceted capabilities and applications in the field of optometry. From its roots in glaucoma diagnosis to its outstanding capabilities in retinal imaging, this informative podcast explores how the SPECTRALIS OCT can transform how eyecare practitioners deliver patient care.
---
For more valuable information about our products, educational offerings, learning materials and events
Subscribe to our Newsletter orContact us