SPECTRALIS High Magnification Module Features in OPS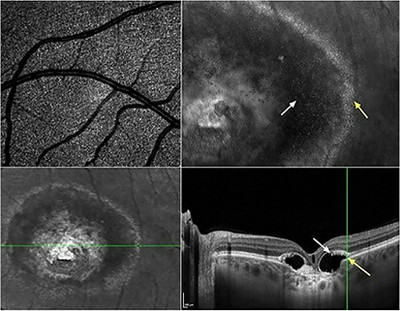 A recent issue of Journal of Ophthalmic Photographers featured an assessment of photoreceptor cells using SPECTRALIS' High Magnification Module (HMM).
HMM is designed to visualize significantly more microstructural detail of the ocular fundus than is possible with a standard SPECTRALIS lens. By reducing light-scatter you are able to see the retinal structure in more detail.
OPS members can access the article, "Infrared Imaging at High Magnification to Assess the Structural Integrity of Photoreceptor Cells," by Darrin A. Landry, CRA, OCT-C and D and Brice Crister, CRA, OCT-C, FOPS.
READ ARTICLE
(OPS members only)