E-learning for SPECTRALIS OCTA Module available
Discover the SPECTRALIS® OCT Angiography Module interactively and get well prepared in working with the OCTA Module:
Download Interactive Video Tutorial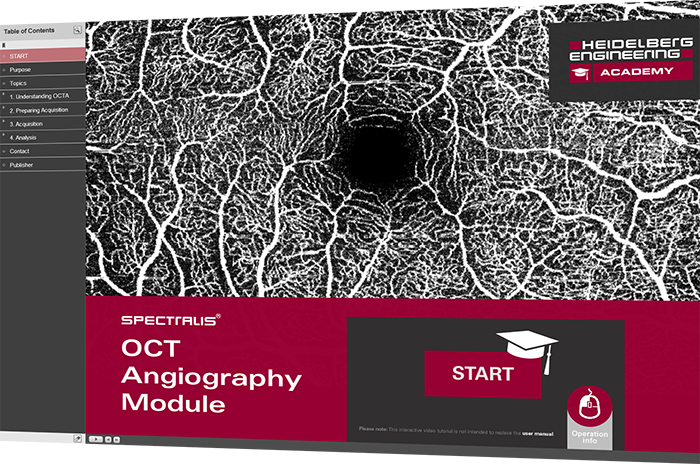 Understand the principle of OCTA
Learn how to prepare an OCTA acquisition
Learn how to acquire an OCTA scan
Learn how to analyze an OCTA scan
Each chapter only takes a few minutes and is complemented by interactive exercises. Those will help you to apply what you just learned. You will receive immediate feedback to improve your skills.
We wish you a great learning experience!