OCT Angiography Module

Non-invasive vascular imaging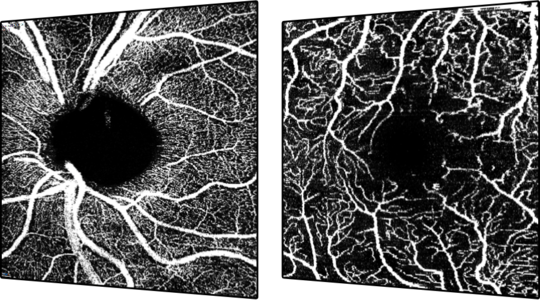 The SPECTRALIS®OCT Angiography Module delivers high-resolution OCTA images with a lateral resolution of 5.7 μm/pix. Combined with the precision of TruTrack Active Eye Tracking, the OCTA Module enables fine capillary networks to be visualized in great detail.
The axial resolution of 3.9 μm/ pixel allows for segmentation of all four histologically-validated retinal vascular plexuses. Custom slabs within the superficial and deep vascular plexuses offer a more comprehensive clinical evaluation.

The projection artifact removal (PAR) tool utilizes information from the superficial vascular plexus to remove artifacts from OCTA images. This enables a more precise visualization of vascular structure and pathology.