High Magnification Module
Enhanced resolution of retinal microstructures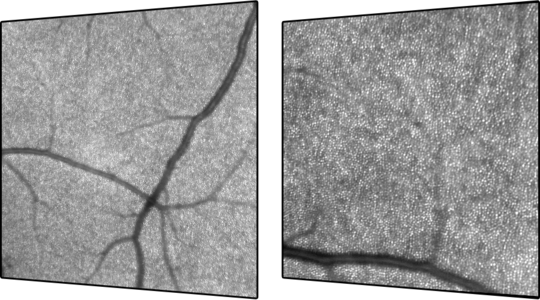 The SPECTRALIS® High Magnification Module consists of a highly innovative magnifying lens and software.
It elegantly demonstrates the capability of confocal scanning laser ophthalmoscopy (cSLO) to resolve ocular microstructures by reducing intraocular light scattering. These ocular microstructures can even be visualized in eyes with cataracts.
The image contrast and clarity obtained with confocal scanning highlights critical diagnostic details that are often not visible using fundoscopy or fundus photography.

After a region of interest has been identified using a larger field of view, the user can acquire ~8° magnified images at an enhanced resolution to investigate the area at an even higher level of detail. This possibility may provide unique insight into the progression of certain retinal diseases.