Books & E-Books
The e-books below are available in the following formats:
.mobi: Suitable for e-book-reader from Amazon
.epub: Universal format of e-books
.pdf: Recommendable for Desktop-PCs
.ibooks: Suitable for mobile devices from Apple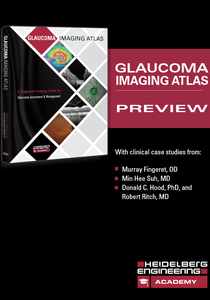 Glaucoma Imaging Atlas Preview Book
The Glaucoma Imaging Atlas is a compilation of case studies from 29 international glaucoma specialists. The Preview Book provides an excerpt and covers three different cases.
The case series demonstrates how SD-OCT imaging, combined with visual field testing can enhance the clinical diagnosis and management of Glaucoma.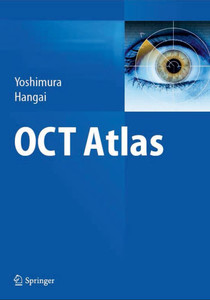 OCT Atlas
This e-book by N. Yoshimura and M. Hangai describes the functionality of OCT. Numerous high quality OCT cases of many common retinal diseases as well as images of several rare diseases are shown and explained.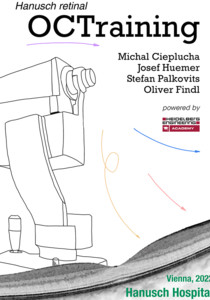 OCTraining
Level UP your OCT skills! The OCTraining offers an all-inclusive package to improve your OCT interpretation. Starting with OCT-relevant anatomy, physiology, and pathophysiology, you will be able to put your knowledge into practice with 94 thoroughly and meticulously interpreted OCT cases. No matter if you are starting out or if you want to refresh your knowledge, the OCTrainig is a fun way to do it.