ARVO 2020: Canceled
-
Baltimore, United States
Date: Sunday 3rd May 2020 to Thursday 7th May 2020
Location: The Baltimore Convention Center, Baltimore, United States
Events
Xtreme Research Award
Be Part of the 2020 Award Ceremony
You are invited to enjoy the awards presentation, research highlights from guest speakers and dinner reception.
Date: Monday 4th May 2020, 7:30 p.m. - 9:30 p.m.
Location: American Visionary Art Museum, 800 Key Highway, Baltimore
Award presentation about
Macular Pigment Assessment Using Dual-Wavelength Autofluorescence Imaging – An in vivo measure of macular nutrition
given by Professor John Nolan PhD
Please note: If for any reason ARVO and / or the Award Ceremony will have to be canceled, Heidelberg Engineering will contact registrants with alternative arrangements.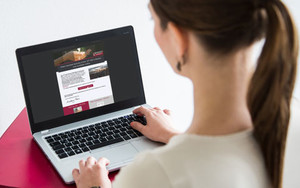 Keep yourself up to date!
Stay up-to-date on the latest SPECTRALIS updates and new product offerings, educational seminars and e-Learning tutorials with the Heidelberg Engineering e-Newsletter.