New Heidelberg Engineering Area Sales Director for Latin America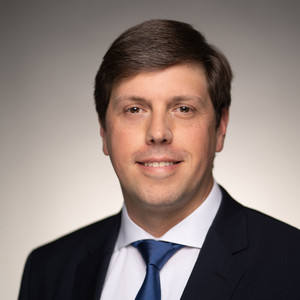 Ian Wotherspoon Ziegler joined Heidelberg Engineering as Area Sales Director for Latin America on July 1st, taking over from Enrique Losada, who retired at the end of June.
"I am looking forward to this new challenge at Heidelberg Engineering, a company known for its innovative and high-quality products. Having lived in Chile for over 20 years, I also have a close connection with Latin America. My main goal in the coming years will be increasing our presence in the region through a close collaboration with our distributors and clients", he said
Ian has a diploma in Operational Management from the Pontificia Universidad Católica in Santiago, Chile, and significant experience in the medical devices industry. He previously held the position of regional sales manager and was involved in areas such as international sales and customer service.

In his role as Area Sales Director for Latin America at Heidelberg Engineering, Ian will be responsible for our business in Argentina, Brazil, Chile, Colombia, Costa Rica, Cuba, Ecuador, El Salvador, Mexico, Peru and Uruguay among other countries.

You can contact him directly under Ian.Wotherspoon.Ziegler@HeidelbergEngineering.com or +49 162 302 6400.